Meet Paige and Chris
Paige Phung, Founder, Principal Dental Hygienist & Skincare Specialist
"Adelaide Dental Spa was born from my two passions- excellence in dentistry & oral care and effective skincare solutions. My goal is to take the fear out of visiting the dentist – whether it is a routine check-up or an invasive procedure, and create a calming experience that is gentle and relaxing. Your teeth, your smile, your skin, your face, your confidence; it is all interconnected. I want to build a place where people of all ages not only enjoy coming to but also look forward to their next appointment.
To me, this means spending more time getting to know you, focusing on authentic relationships, ensuring each visit is gentle and comfortable, and always showing kindness. I hope to empower you to take charge and be happy with your oral health, skin health, inner wellness and ultimately your self confidence"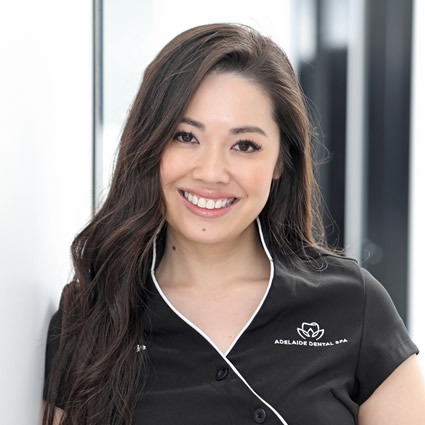 Born and raised in Adelaide from humble beginnings, Paige has always been highly driven. She obtained her Bachelor of Pharmacy as well as an Advanced Diploma of Oral Health (Dental hygiene) from the University of South Australia and Tafe SA. Paige has also completed partial training of Certificate IV in Beauty Therapy fulfilling the requirements to provide facial treatments & skin care recommendations, specialised facial treatments, microdermabrasion treatments, microneedling and a Certificate in Dermal Planing. Paige has had a successful career in pharmacy but found it wasn't her passion.
Growing up, Paige endured years of relentless teasing due to having severely crooked teeth. Paige experienced firsthand what misaligned teeth can do to a young person's self-confidence. Eventually, she had the opportunity to straighten her teeth with braces, which gave her the confidence she had been lacking.
Paige has finally found her calling at Adelaide Dental Spa as our dental hygienist, teeth whitening and skincare specialist. Paige is passionate with encouraging and educating her patients about the importance of good oral health care. She finds it incredibly rewarding to help patients regain their confidence and experience the same joy she felt many years ago by helping them achieve a healthy and happy smile through good oral health. Each day, she looks forward to providing helpful oral health services along with skin and facial treatments to patients of all walks of life. Paige aims to build a trusting relationship with each of her patients. Her friendly and gentle nature ensures that your appointment is as comfortable, gentle and relaxed as possible.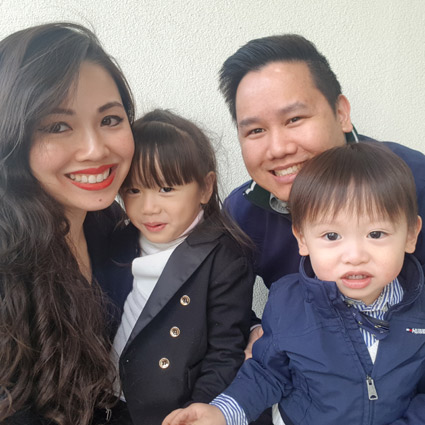 Outside of the Practice
Paige is a wife to her high school sweetheart, Chris and devoted mother to their two young children, Scarlett and Nathaniel. She enjoys playing the piano, cooking, shopping and loves anything beauty related whether it be skincare, makeup or fashion. Paige enjoys sharing life stories and understands the #mumstruggles of trying to balance work and family. Get to know more about Paige when you book an appointment with our practice. She looks forward to welcoming you and your family into our care.

Chris Phung, Managing Director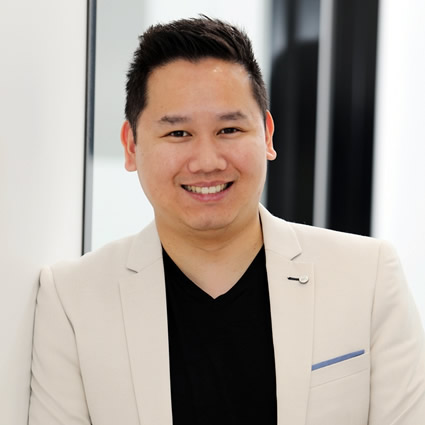 We're thrilled to have Chris as the leader of our team. Each day he comes to work, he enjoys helping our patients experience the best possible care. Chris grew up around dentistry and comes from a dental family-his mother and sister are both dentists. He'd always been interested in the medical field and business management; and holds a degree in Pharmacy from the University of South Australia.
Chris is doting husband to Paige and his favourite motto is "happy wife, happy life" so he has whole-heartedly supported Paige's dream of opening a dental spa to merge her two passions in life.
When he isn't at Adelaide Dental Spa, Chris enjoys spending time with their two beautiful children-Scarlett Rose and Nathaniel James. Chris is also an avid competitive table tennis player. On the weekends, he still works as a pharmacist and enjoys pursuing that passion in addition to dentistry.
Learn more about Chris when you visit us for your next appointment-he looks forward to welcoming you to our practice.

Meet Paige and Chris | (08) 8341 1393