Invisalign® at Adelaide Dental Spa
Teeth straightening with Invisalign® or other types of clear aligners can give you great results without the use of metal braces. Instead, translucent trays nudge your teeth into the ideal position. Although there are various types of clear aligners on the market, Invisalign is by far the most popular.
Ideal Patients for Invisalign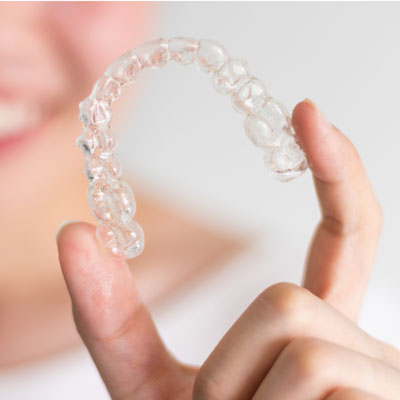 Clear aligners are suitable for anyone who has moderately misaligned teeth or is unhappy with the appearance of their smile. We frequently recommend them for issues like gaps between teeth or mild to moderate crowding. It isn't suitable for anyone with significant skeletal issues, such as severe crossbites or jaw misalignments, which require specialist or surgical involvement.
Although Invisalign was initially designed with adults in mind, responsible teens make good candidates for clear aligners too. Anyone who has the discipline to follow their recommended treatment protocol and wear their aligners as directed may decide that Invisalign is better than traditional braces for their specific situation.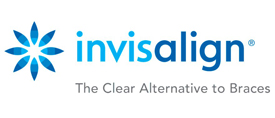 Completing Invisalign orthodontics can help to improve your oral health, in that it's easier to keep your teeth clean. Straight teeth tend to be less prone to cavities and gum disease, partly because they're easier to brush and floss efficiently.
A properly aligned bite also improves the function of your teeth and jaw, reducing your risk of irregular wear patterns, broken dental work and TMJ disorder. If your teeth don't come into full contact with one another, orthodontic therapy can benefit the overall occlusion (biting relationship) you need for a proper diet.
We offer a complimentary consultation for anyone considering Invisalign treatment. Since the first step to wearing clear aligners is finding out if you qualify for them, a thorough exam is essential.
During your evaluation, we'll discuss what you want to achieve from clear braces and determine if Invisalign is the best course of action. From there, we'll take a series of photographs, X-rays and impressions of your mouth. This information is sent to the orthodontic lab where the case is mapped out.
When we know what your final treatment proposal will look like and how many aligners you need (which affects how long you're in braces) we can give you an estimate on the time and costs involved. Most people wear Invisalign anywhere between 6-24 months. Six month cases tend to be accelerated situations, where we're only straightening the front teeth.
Plan to stop by Adelaide Dental Spa about once per month for a brief evaluation and to pick up your next sets of trays. Clear aligners are designed to be worn for 20+ hours per day and changed out every two weeks. Take your aligners out during meals and to brush and floss.
Perhaps one of the biggest advantages of clear aligners is how little of an impact they make on your lifestyle. There are no dietary restrictions or brackets to clean around, so you won't have to worry about getting extra hygiene aids to keep your smile healthy.
Book a Free Consultation
Request your complimentary Invisalign clear aligners Port Adelaide evaluation today.
CONTACT US
* Any surgical or invasive procedure carries risks. Before proceeding, you should seek a second opinion from an appropriately qualified health practitioner.

Invisalign Port Adelaide SA | (08) 8341 1393