Image Skincare at Adelaide Dental Spa
Medical Grade Skincare for Advanced Results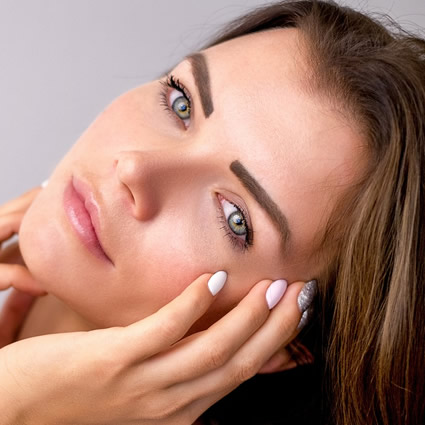 Our skin team at Adelaide Dental Spa use state-of-the-art products and the latest technology to achieve the best results for our clients. We are firm believers in providing a high-quality solution that is customised and unique to each individual.
The skincare products we use and treat in practice is by Image Skincare. Our team can recommend a full skincare regime with our premium medical grade range. This is completely tailored specifically to your needs to get you on the path to youthful and glowing skin!
The World-Leading Image Skincare
Image Skincare is a clinical skincare brand, powered by safe, proven, clinical ingredients and smart botanicals to achieve the healthiest skin. It is created by an aesthetician and formulated by a plastic surgeon, incorporating breakthrough technology delivering evidence-based results.
The Image Skincare philosophy is to provide a complete system for the skin, a diet that treats every skin type and condition possible. The products are powered with AHAs/BHAs, retinol, lightening agents, antioxidants, stem cells, peptides and sun protective ingredients.
Image is committed to always providing superior next-generation ingredients to achieve outstanding results. While over the counter skincare only treats the surface layer, Image's professional range work at a cellular level to achieve healthy, balanced skin, so you can age later.
A Variety of Ranges to Suit All Skin Types
Some of the different skincare ranges available with Image include:
Vital C: This range is built for those with dry and dehydrated skin. It also best suits those who suffer from sensitive skin or rosacea. This range contains high levels of antioxidants for protection and nutrition.
Ormedic: Built to nourish, protect and soothe.
Iluma: Iluma is built to enhance brightening of the skin. The carefully crafted products deliver potent encapsulated agents that work to lighten, correct and prevent pigmentation. This line is perfect for those wanting to correct uneven skin tone and brighten their skin.
Prevention +: This line contains built-in broad-spectrum UVA/UVB sun protection. Perfect to use each morning to protect your skin from the sun.
Clear Cell: The clear cell range is highly effective for acne or blemish prone skin. The blend includes anti-inflammatory botanicals which fight acne and clear oil and impurities from the skin.
Ageless: The ageless line of products is formulated for anti-aging. They are powered with AHA blends, retinols, nutripeptides and lightening agents.
The Max: Another anti-aging blend including the latest advancement in repairing cell damage and DNA.

Frequently Asked Questions
I have concerns with my wrinkles and sun-damaged skin. Is this something you can treat?
Adelaide Dental Spa have the tools and technology to work with patients all walks of life. We offer advanced technology and products to treat conditions like sun damage as well as anti-wrinkle treatment.
Sun damage is tricky to reverse; however, our goal is to improve your skin and ensure no further damage is done. We offer popular anti-wrinkle injections to give you that immediate result, as well as a range of retinol concentrated products by Image Skincare. These products are powered to reverse the signs of aging as well as promote collagen production and healthy skin cells.
I have hyper-sensitive skin and often react to skincare products. Will the Image range cause me to breakout?
The first step to achieving your best skin is to book in a 30-minute consultation with our skin therapist. We will go through a thorough analysis of your condition and skin goals and create a treatment plan tailored to you.
When we put you through our skin analyiser machine, we will understand any potential underlying concerns beneath the epidermis. We can then prescribe the right line of Image Skincare suited to your skin type and condition.
It is likely we would recommend the Vital C range or Clear Cell. Vital C is packed with nutrients to hydrate and restore your skin health, it is full of antioxidants to give you the best protection and health boost. Clear Cell is suited for more acne prone skin types. We will prescribe these accordingly and possibly even combine products to give you the best results.
I have aged and damaged skin due to UV damage and also natural aging. Is Image suitable for my skin type?
We invite you to come in for a consultation so we can assess your skin and discuss your concerns. Image Skincare is well-known for its advanced medical grade, anti-aging properties. Either the Ageless line or The Max would likely be a suitable range. We also offer facial injectables to complement a quality skincare regime.
Improve Your Skin
Call our friendly team today to book in your skin consultation. We've worked with numerous clients with all kinds of skin concerns, all wanting to achieve healthier, more youthful skin. Contact us today!
* Any surgical or invasive procedure carries risks. Before proceeding, you should seek a second opinion from an appropriately qualified health practitioner.

Image Skincare Adelaide SA | (08) 8341 1393