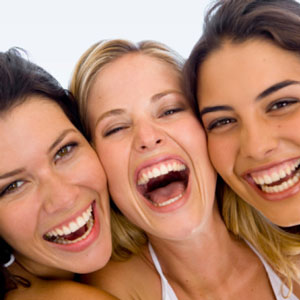 Cosmetic Dentistry at
Adelaide Dental Spa
We believe everyone deserves a smile they can be proud of. In addition to general dentistry, Adelaide Dental Spa proudly offers smile makeovers to help restore your confidence. Whether you want to freshen your look with straighter teeth, fewer wrinkles, or fuller lips – we have what you need.
Your smile makeover is within reach. Learn more about our cosmetic dentistry options.
Do you find yourself running from photo opportunities? How about holding back from your giving your biggest smile? If you are constantly trying to hide your teeth, you might be a good candidate for a smile makeover.
Your teeth insecurities should not keep you from living your best life. Our practice specialises in a variety of cosmetic dentistry procedures, including:
Dental veneers, facial injectables, Invisalign, and teeth whitening are all procedures than can be done alone or in combination with one another. For more dramatic results, patients tend to choose at least two of these services to enhance their smiles.
The perfect combination of cosmetic dentistry procedures can make all the difference. If you dislike the shape of your teeth, and on top of that, they have become discoloured from years of drinking coffee. Dental veneers and teeth whitening might be for you. Maybe you are happy with the shape and colour of your teeth, but they are not as straight as you would like and you feel like your laugh lines age you. In this case, Invisalign and facial injectables may be what you are looking for.
The timing of each smile makeover depends on the individual patient. For this reason, it can be hard to predict exactly how long it will take for your ideal makeover to become a reality. However, with the exception of Invisalign, which can take up to 6-12 months to – most of our services produce immediate results.
Adelaide Dental Spa is committed to helping you achieve a healthy, happy smile. We are glad to work with you for as long as needed to give you confidence in your look.
Get Started Today
No matter your needs, Adelaide Dental Spa is here for you. Be sure to contact our practice to learn more about the cosmetic dentistry procedures we offer. We are glad to answer any questions you might have for us.
* Any surgical or invasive procedure carries risks. Before proceeding, you should seek a second opinion from an appropriately qualified health practitioner.

Cosmetic Dentistry Port Adelaide SA | (08) 8341 1393