Experience Adelaide Dental Spa
Exceptional Dental Care
Luxurious MediSpa Treatments

Our Dental Spa is the first of its kind in Port Adelaide. Dentistry differently. We aim to provide each individual with renewing and relaxing experiences. As a modern dental and Medispa, our luxury services include a range of oral health and skin therapies, including options like
Hydradermabrasion (Coming soon)
A Different Type of Care Experience
Here, you play an integral role in your care. Having control over the type of therapies that you receive provides you with the freedom to enjoy the smile that you deserve.
By setting new benchmarks in dentistry, we've transformed the patient care experience. And rather than focusing on your teeth individually, our perspective captures your overall facial aesthetics and health.
We are not a corporate, just a small family business with an amazing team who are passionate about people and teeth. Our mission is to brighten one smile at a time in a calm and relaxing environment. We are a place of no judgement and believe in kindness. We take dentistry seriously, but not ourselves.
Professional, Skilled Staff
Our team consists of both dental, medical and beauty professionals, to better serve the holistic needs of our clients. Facial aesthetics such as micro needling are performed by beauty or skincare specialist and cosmetic injectables are performed by a Registered Nurse.
Principal Dental Hygienist, Owner
Paige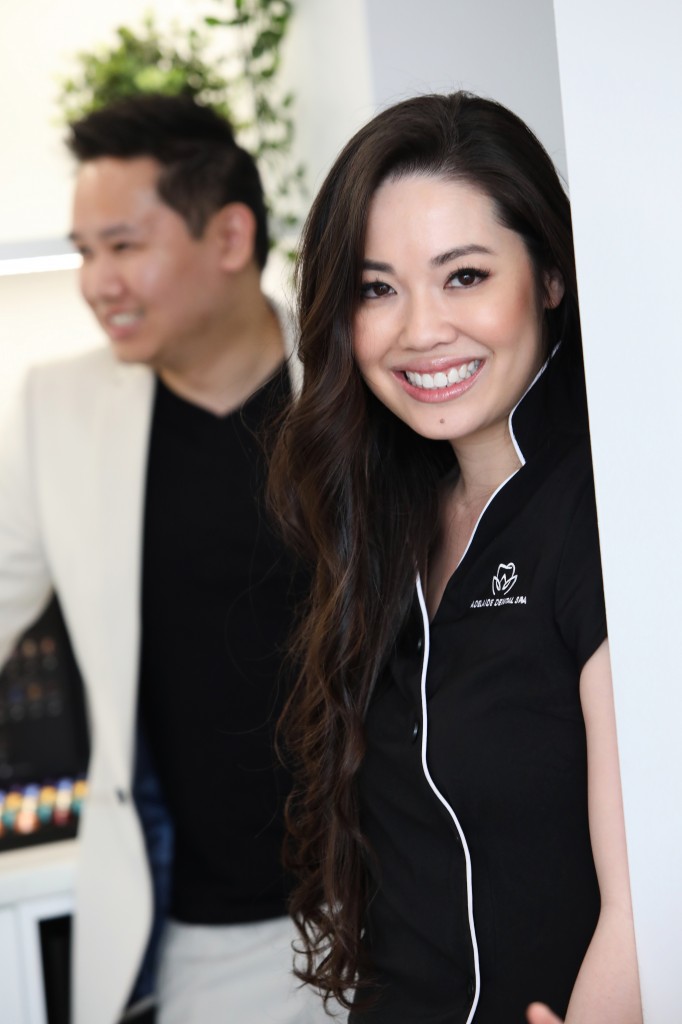 is passionate about two things: skin and teeth. Their health goes hand in hand. Believe it or not, Paige spent a decade as a pharmacist before broadening her career as a dental hygienist. Her understanding for the oral-systemic health connection plays a leading role in our Medispa experience. She says:
"Adelaide Dental Spa was born from my two passions- excellence in dentistry & oral care and effective skincare solutions. My goal is to take the fear out of visiting the dentist – whether it is a routine check-up or an invasive procedure, and create a calming experience that is gentle and relaxing. Your teeth, your smile, your skin, your face, your confidence; it is all interconnected. I want to build a place where people of all ages not only enjoy coming to but also look forward to their next appointment.
To me, this means spending more time getting to know you, focusing on authentic relationships, ensuring each visit is gentle and comfortable, and always showing kindness. I hope to empower you to take charge and be happy with your oral health, skin health, inner wellness and ultimately your self confidence"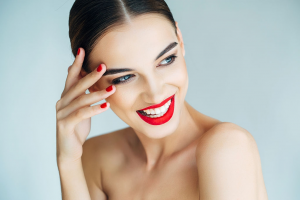 Healthy, radiant skin and a bright smile can help you look and feel your best. Instead of focusing on only one or the other, we provide comprehensive care for both! That way you'll have a great smile and the perfect "frame" to go with it.
Flexible Scheduling Options
Contact us today to request an appointment. We can't wait to welcome you into our practice.
* Any surgical or invasive procedure carries risks. Before proceeding, you should seek a second opinion from an appropriately qualified health practitioner.

About Adelaide Dental Spa | (08) 8341 1393